After a winter siesta, the dressage competition season is now resuming. For many of us, our individual competition calendars are pretty well decided, we've started sending in show entries, and the end of the year goals are coming into focus.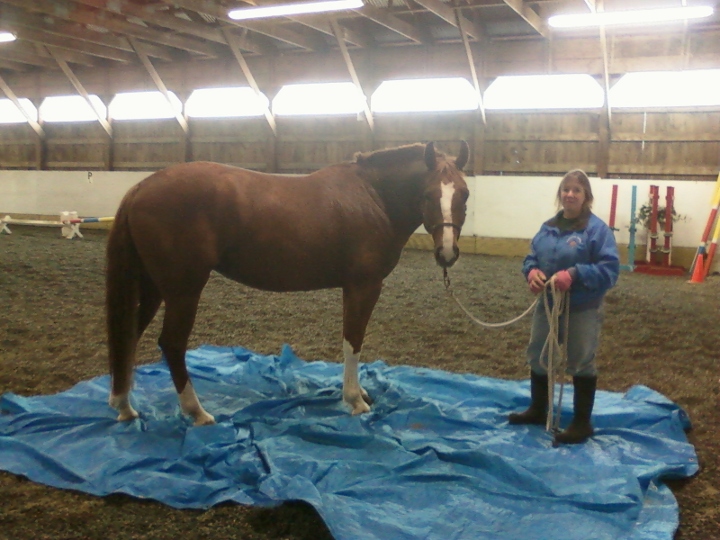 For me, for the first time since 2007, my dressage goals do not include qualifying for and competing in the USDF Region 8 Championships. In fact, I may not even enter a USEF / USDF show at all.

Piper, with whom I was already half qualified for the 2012 Championships, has been sold to a wonderful family. I look forward to seeing him and his new owner competing in New England this season!

Now, there are two horses who are getting the majority of my attention this year. Young horses who have been quietly standing in the wings, waiting for their turn to be center stage: Bea Yewtee & Big Ben.

Bea Yewtee

Bea is out of my retired 4th level mare, Jeddien. Her sire is Da Vinci, who was a lovely grey FEI dressage stallion who stood at Cornell University after retirement from competition.

Bea was a little foal, when compared to Ben who stood at 11 hands high at birth! She is and has always been fiesty. Sharp. Edgy. She's a fast learner and a nice horse.

Riding Bea is interesting as she has trouble standing still for any length of time. I call her my "Energizer Bunny". A little trotting machine with a lot of "hock action". I suspect she is hovering around 16 hands and in many ways is a lot like her dam. Compact and powerful, for starters. Bea is a liver chestnut with 4 white socks. Very pretty.

Big Ben

Ben is very different from Bea. First, he loves to canter. However, he would really rather stand around and chat all day. His first riding lessons began with him having to learn that he was not allowed to have a roll in our indoor arena with the rider (me) in the saddle! He's cuddly and friendly.


Second, he is BIG. He wears a size 36" girth and my leg only goes 3/4's of the way down his side! I've not measure him yet and am not sure I even want to know.... I do know, however, that I could use a 4th step on my 3 step mounting block!

Ben has long smooth supple strides and a surprising amount of natural suspension for a big guy. Ben is out of Marja, a Burggraaf mare we imported from Holland while she was carrying Ben. Ben's sire is the talented Dutch show jumper, Tangelo van de Zuuthoeve.

Both Bea & Ben were imprint trained and handled daily since birth. I started both of them when they were 3, and then left them to grow. And grow they did! They continued to be lunged... occasionally.... and put through groundwork training... occasionally... and ridden indoors and outdoors.... occasionally. But nothing regular and certainly not to the extent so that their training is where it should be or could be at their age.

Yup, they have some catching up to do. However, both young horses are well behaved, past their terrible 3's (and 4's) and eager to learn. And, both are super comfortable. That's an extra bonus!

So, my goals for this year are to focus on both of "the babies" and to get them out to schooling shows. After earning awards and titles through 3rd Level, it seems odd to set my sights on Introductory Level, but that is exactly this years goal. Easy tests and lots of experience away from home.

Realistically, if all goes well, I will enter GMHA's October show, which is part of the USDF 2013 Show Season. If I do that, I will aim to for qualification at Training Level. Woohoo! Gotta start somewhere.

And so, the journey starts all over again.:-)